China's War Against Taiwan & Philippines
by Daniel John Lee
According to this breaking news story, China plans to retake the disputed island of Thitu in the South China Sea before 2014 is over.
Thitu is claimed by both China and Taiwan but is currently controlled by the Philippines.  Thitu is the second largest island in the much disputed Spratly chain.
Because the Philippines and Taiwan are a both strong allies with the US, this intended action of China will come with grave consequences.
In a prophecy given by the Romanian Prophet Dumitru Duduman in the 90's, he said that when the US and China go to war over Taiwan, then Russia will strike the US without warning.  The US will be devastated by overwhelming nuclear force.
With China now insisting that an island owned by Taiwan and the Philippines is actually under their jurisdiction, with complete plans to take back that island, this will certainly cause China and Taiwan to go to war.  The US is obligated by its treaties with Taiwan to defend her.  And, of course, the Philippines will be defended by the US without question.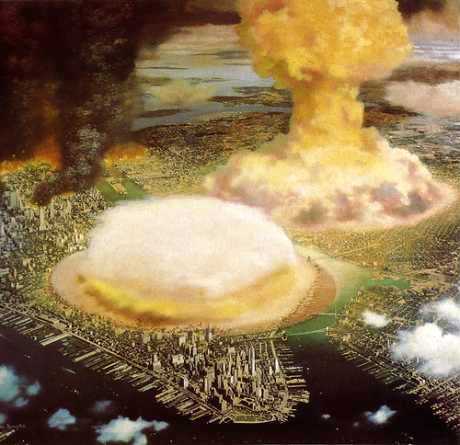 Dumitru Duduman, often persecuted over his faith in communist controlled Romania and Russia back in the 70's and 80's, finally made it to America where he was given several visions of the coming destruction of the USA.  We are seeing in daily headlines his prophecies beginning to unfold.  Back in the 80's, this was the stuff of pulp fiction.  After all, who could ever imagine the mighty USA would ever be toppled by a surprise nuclear attack from both Russia and China?
But today's headlines are continuing to prove that Duduman was listening to the Holy Spirit, and that the USA is, in fact, on the brink of a nuclear attack.
As the Bible states, we reap what we sow.  And the US has sown corruption and evil of the worst sort for decades.  And now we will at last reap the terrible consequences of our sins.  Sins which have reached up to heaven.
To view author's website, click here: www.SpiritandTorah.com